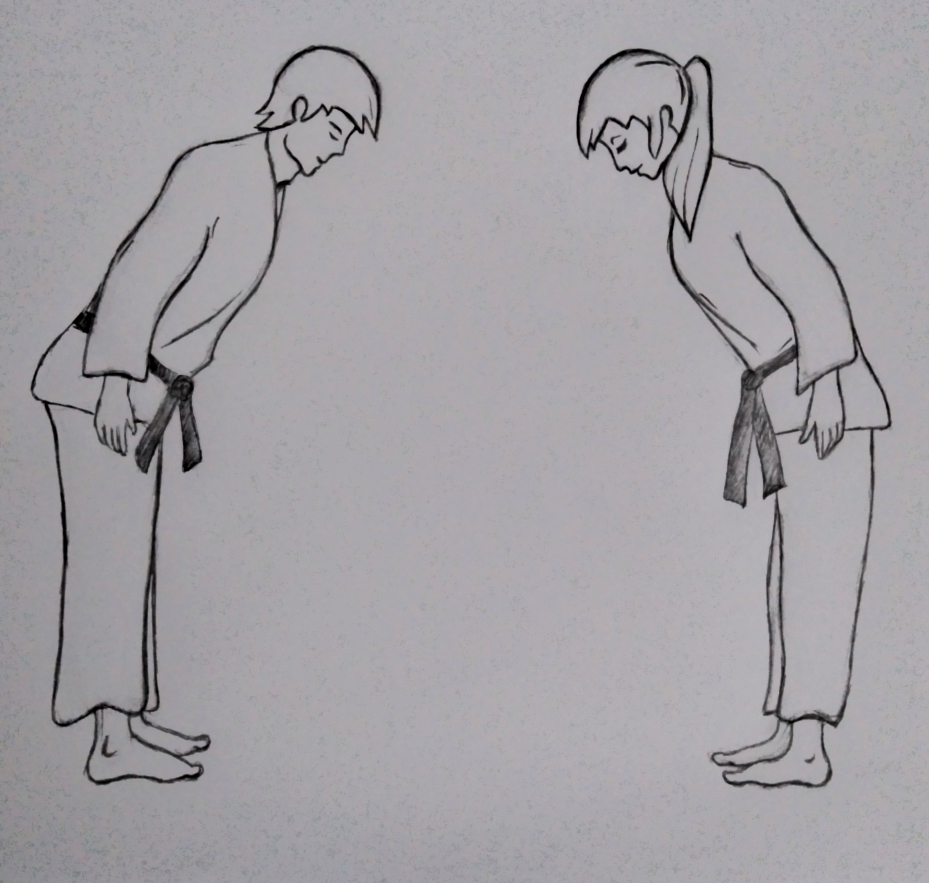 This is a Constraint - not a Kata!
Constraints can be applied to any given Kata to focus on specific techniques and / or practices. They are meant as an extreme perspective so you can clearly feel the difference to what you do usually.
Credits
Inspired by http://coderetreat.org/
How to Play
Work in pairs (should be a given anyway)
Person A only writes tests (test code only)
Person B only tries to get the tests to pass (production code only)
Both persons refactor when appropriate
Both are not allowed to communicate with each other except through code

No talking
No code comments
No magic Strings in code
The goal is to practice writing tests (and code as well) as expressive as possible.
Image credits
Image by Rachel M. Carmena for Kata-Log. It represents a greeting of respect and gratitude made at the beginning and at the end of a kata. Please, feel free to use this image in case you want to contribute with a kata, but you don't have another image. It's not necessary to include this credit again.